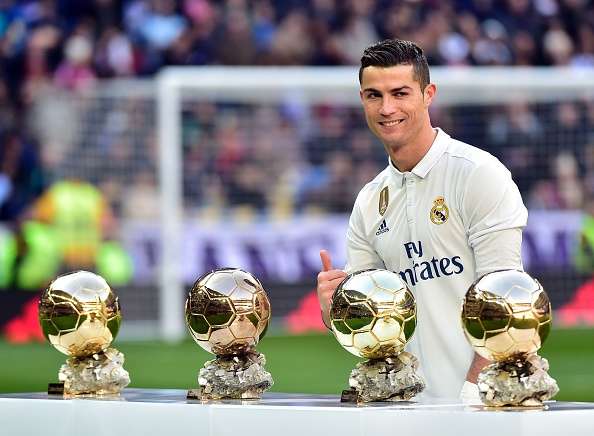 Whichever club you support, whichever player you love, you just cannot deny that Cristiano Ronaldo is one of the best footballers ever. Over the last decade, he has broken every possible scoring record there is. He has filled up his cabinet with every accolade, both individual and collective.
Last year, when he led Portugal to an unprecedented Euro Cup victory, Ronaldo settled the greatest-of-all-time debate, once and for all. Here, we take a look at ten famous quotes by his teammates, rivals and former players on his sheer brilliance
#10 Jose Mourinho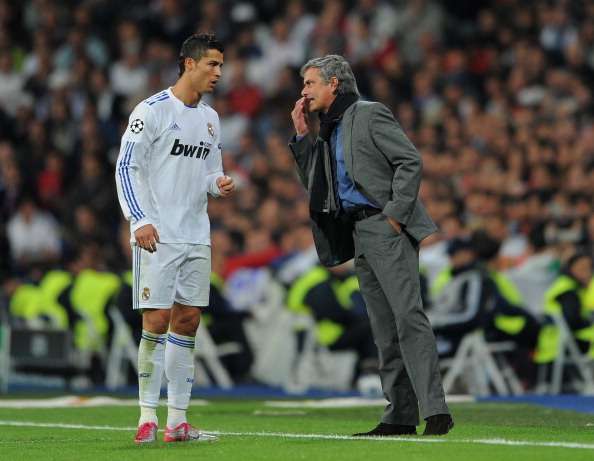 "He is the best. The best in the world, yes. Probably the best ever. I saw Maradona a couple of times. I never saw Pele.
"But Cristiano is amazing. This man is the best… Cristiano is a goals machine. He is an incredible player. He is like Zidane, there will never be another Ronaldo." – Jose Mourinho
The Portuguese manager was the manager of Real Madrid for three moderately successful seasons. His team was very much centred around Ronaldo and he helped Ronaldo to his only triumph in La Liga in the 2011-12 season.
Mourinho was speaking ahead of Madrid's clash against United back in 2013 at Old Trafford. He believed that his fellow countryman is nothing short of amazing and had already surpassed Maradona and Pele as the best ever.
#9 Zinedine Zidane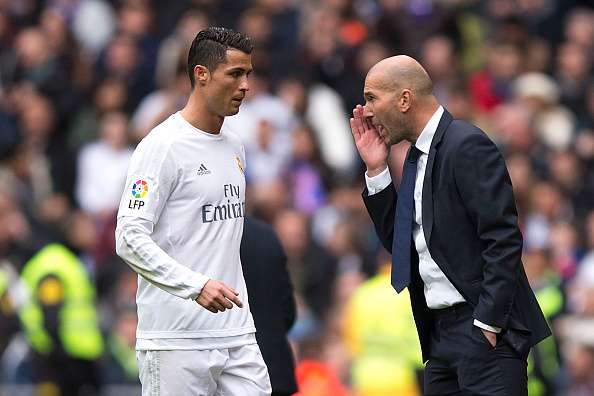 "When you play with Ronaldo on your team, you are already 1-0 up." – Zinedine Zidane
Zidane, of course, is presiding over a very successful Real Madrid team. Since his appointment, Ronaldo and co. have gone on to win the Champions League, the UEFA Super Cup and the Club World Cup, and are well ahead in the race for the La Liga title this season.
Recent performances suggest that Zidane has been able to bring the very best out of Ronaldo. And while we wonder how relaxing it is to have someone of his calibre to have in the team, Zidane has given some insight about that.
#8 Ryan Giggs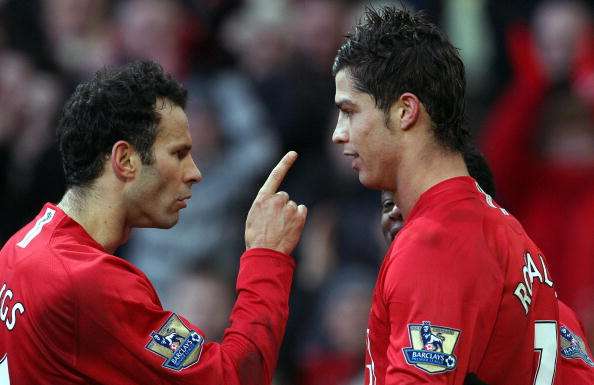 "When Ronaldo gets the ball, you can just leave him to it while he beats player after player." – Ryan Giggs
Giggs, who is considered as a legend at Manchester United, had a highly successful career in the Premier League. When Ronaldo arrived at Old Trafford, the Welshman was already a big star. It goes without saying that Giggs had a lasting impact on Ronaldo. After all it was under his watchful eyes that Ronaldo developed from a lanky teenager to one of the bests in the world
#7 Luis Figo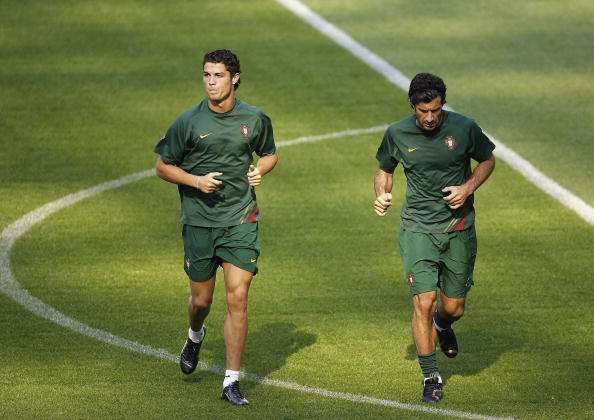 "There are some things Ronaldo can do with a football that makes me touch my head and wonder how on earth he did it." – Luis Figo
Figo was the predecessor of Ronaldo, in every sense of that word. The two had similar career graphs, with Figo starting his career in Portugal and then joining one of the biggest European clubs, Barcelona. He then moved to Real Madrid and found success there as well.
Ronaldo played under Figo's leadership in the national side until the latter retired after the 2006 World Cup.
#6 Sir Bobby Charlton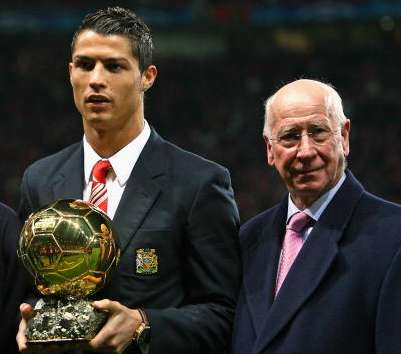 "He (Ronaldo) does things I have never seen from any other player and it really is marvellous to watch. It takes a great player to grab the bull by the horns and make things happen, but he has done it repeatedly." – Sir Bobby Charlton
Sir Bobby Charlton, who is regarded as one of the greatest midfielders of all time, is a Manchester United legend.
Being one of the members of United's board of directors, he had the opportunity to observe Ronaldo's development from close quarters. At United, Ronaldo was the one driving force that led them to so many famous victories and even the normally reserved Sir Bobby could not help but heap praise on him
#5 Johan Cruyff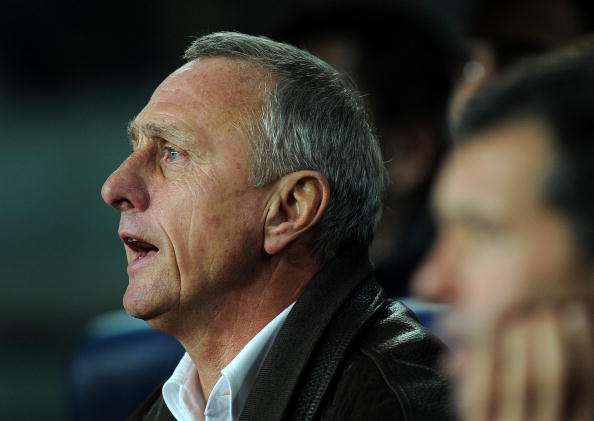 "Cristiano Ronaldo is better than George Best and Denis Law, who were two brilliant and great players in the history of United." – Johan Cruyff
Cruyff has always been a great judge of talent. He had said it before that Ronaldo was something special. And when the fans and the pundits began the comparing Ronaldo to George Best and Denis Law, two greats of United's sparkling history, he went on record to say that the Portuguese was even better than them.
Ronaldo, for his part, did nothing to prove Cruyff wrong as he went on to become only the fourth player in United's history to win the  Ballon d'Or in 2008 and followed it up with three more in the coming years.
#4 Eusebio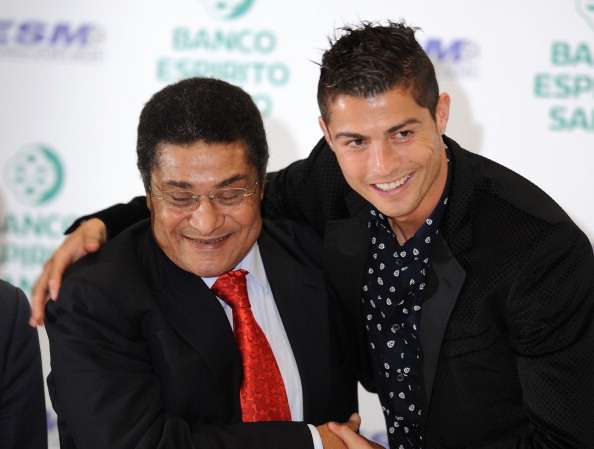 "He has magic in his boots. The first thing you notice about him is that he is incredibly quick and very, very powerful for such a young man.
"He has great, close control and his technique is excellent. He believes he can do anything with the ball, and that confidence makes him very special indeed." – Eusebio
Ronaldo was likened to Eusebio ever since he burst onto the scene. His speed, technique, athleticism, ferocious right-footed shot and his goal-scoring abilities contributed to an uncanny resemblance to the Portuguese great.
Eusebio, himself, was left impressed by his successor's qualities and heaped praise on a young Ronaldo. By now, of course, we are well aware of how much 'magic' there is in Ronaldo's boots. Remember that elastico nutmeg on David Lopez?
#3 George Best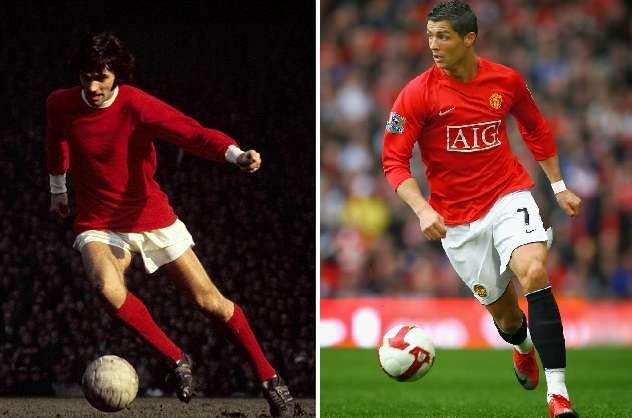 "There have been a few players described as the new George Best over the years, but this is the first time it's been a compliment to me." – George Best
George Best is considered by many as the greatest footballer of all times, even, better than Pele and Diego Maradona. The winger, who had many characteristics similar to that of Ronaldo, is a Manchester United legend. Of course, he was the footballer who made the number seven jersey famous at United and it is part of his legacy that makes the number so special. Ronaldo, later on, donned the number seven jersey at United and was subsequently, compared to Best very often.
#2 Sir Alex Ferguson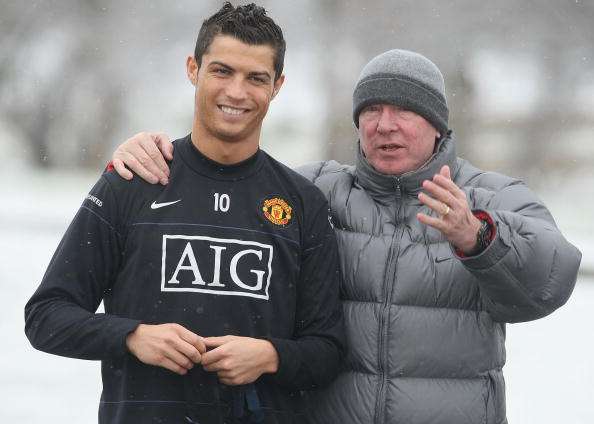 "We've had some great players at this club in my 20 years, but he's up with the best." – Sir Alex Ferguson
One of the most successful managers in football history, Sir Alex Ferguson presided over the most successful period of Manchester United. It was him who first realised the true potential of Ronaldo, brought him over to England and shaped him into the world-beater that he is today.
26 years at a single club is no easy achievement. And in all those years, Sir Alex had seen some of the best players in the world, from David Beckham to Paul Scholes. Yet, he chose to put Ronaldo right at the top. That shows exactly how much influence Ronaldo has had at United.
#1 Lionel Messi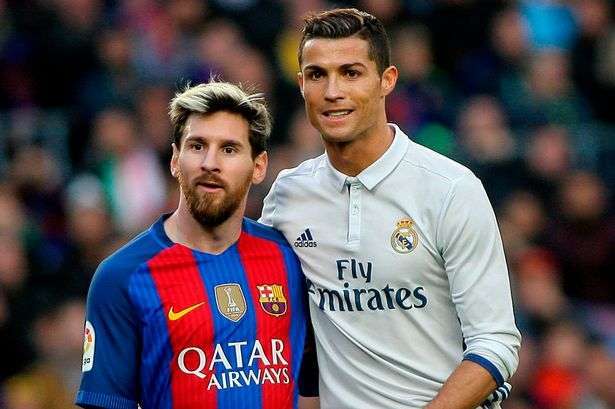 "(Ronaldo) is always there scoring goals in all the games and taking part in his club and national side. He has been doing that for many years and whether he is at his peak or a bit below it makes no difference." – Lionel Messi
Messi, of course, is Ronaldo's greatest rival. The two footballers have dominated world football over the last decade like no other. Since 2008, the two have shared the Ballon d'Or award nine times with Ronaldo winning four times and Messi, five.
The Argentine, who has seldom been outspoken about his rival, showered praise in this particular interview back in 2013. Although he had just collected the Golden Shoe award for scoring the most number of goals in the previous season, he was quick to acknowledge Ronaldo's goal-scoring prowess.